SAIYANLOVE
gezeichnet by Bijou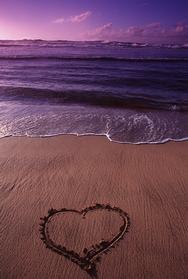 5,30 am the princ´s room
WOMAAAAAAN! why didn´t you wake me up!?
I wanted to train with cacarot! Now i´ll come to-
( Bra yells ) WOMAAAAAN!
(Bra is babbling) : Boman Baka, Bra, Bra, Bra
Vegeta thinks: i really should do an paternity test.
Bulma: Why i didn´t wake you up? Vegeta.
I heard you train in the gravity room the whole night until two hours ago.
why do you went to bed anyways? Oh btw Goku called.
He´s training with Piccolo nearaby the waterfalls. He wants you to come over, if you feel up to it.
Bulmas words went directly into Vegetas - not so small- Ego center, where he starts to
create "the real message" of Goku...
Vegeta: ME! I WANT TO FIGHT KAKAROTT!!! ME!ME!ME!
Piccolo -> great and green
Piccolo with a little carot in his hands: hehehe. mine! *throughs vegeta the finger*
Goku : Bulma, tell Vegeta, that piccolo is faster, greener and much more cuter, than him.
And because of that, i´m going to train ONLY with piccolo for the rest of my my life.
Yes. You got it. ONLY with piccolo. Piccolo is sooooo great! And green.
WÄHRENDDESSEN...
meanwhile...
Piccolo: my.my.my. he burned my gi to ashes, he could kill me in an blink of an eye and
what does he do instead?
sitting on a tree like an 5 year old, not knowing, that his tail
is telling me exactly, where he is.
Piccolo: what the fuck? An ape!?
Goku appears right behind piccolo Awwe. I´m dissapointed. You should know, that
it is one of the biggest mistakes, to underastemate an oponent, Piccolo. You ´re acting like a bloody beginner. You have to train, my friend. HAHAHA!
Meanwhile at the capsule corporation Trunks is helping Son Goten to learn and to do his homeworks.
And it seems, that Gokus son likes it...
Trunks: Goten, i love you.
Bra: Boten, bi bove bou.
Vegeta: Fuck, i´m hungry
something is broken there.
Vegeta: An stolen apple in the morning and everything is fine again. NYHAHAHA.
Hn. And what´s more is, that i finally found Baka and his green, namekian wannabe greater tha me freak.
i´ll hide myself behind the bushes, to check out that pittyful show for two brainshredded ones, before
i´ll show them how a true warrior fights.
The first one, i am going to send to hell, is piccolo...Nyhahahaha.
That Asshole. cacarot is mine.
I will crack the green head of his, open...
as vegeta hides behind the bushes,
the fight between goku and piccolo was
almost over.
the earth raised saiyan and the namekian, finished their training and were already lying breathless and excausted, at the ground.
Well. At least it seemed on the first sight.
But on the second...
Piccolo: Sushhhh, Goku. I´m not going to hurt you.
Goku: Please, Piccolo. Don´t..I-
....i ...
Piccolo: Hm.That Ki... Vegeta.What the fuck...!?
Goku: hey great! Now we can train all together.
Vegeta: want to take the piss out of me, cacarot?!
Goku: Calm down, Vegeta. Everthing is fine. I had everthing under controle.
Piccolo seems to getting better, that´s all and erh...
Piccolo: Erh...hello?
SHUT THE FUCK UP!
AND WHAT BY ENMA DAIOH DO YOU WANT TO SAY ME WITH FUCKING
"HELLO" YOU DAMN GREEN POOFACE!? FUCK UP YOU LOSER!
DO YOU REALLY BELIEVE THAT I AM THAT STUPID, THAT I DIDN´T KNOW
WHAT´S GOING ON HERE YOU NAMEKIAN SHIT?!
YOU BETTER KEEP YOUR DISTANCE AND YOUR TONGUE BEHIND YOUR ROTTEN TEETH
OTHERWISE I ´LL HANDLE THAT! DONT GET ME WRONG. THIS WASN´T AN ADVISORY
BUT A CONDITION! YOU FUCKIN GOT THAT!?
Piccolo: ...hmnhmmm....*cries*
Vegeta: Don´t you dare acting like nothing had happend, cacarot.
are you going to tell me, that you´re a faggot yourself?!
Goku: I...i am...
You know what?
Fuck you! You both!
And you Vegeta...
nevermind.
Vegeta: What?
Goku: Damn stubborn, idiots.
He understands nothing!
And i thought, that he was just jelous.
but he didn´t care, that piccolo tried to kiss me.
vegeta only reacted like that, because it looks "gay".
That Bastard.
Now he can train alone.
For fucking ever! I´m fucking serious.
Piccolo: You dog!
That´s all your fault, you wannabe-prince!
I don´t believe, that Goku doesnt matter to you.
nowbody believes your ridicelous "i hate cacarot" show , with one exception.
Goku himself!!!
Vegeta: watch your moth, namekian. could end deadly.
Piccolo: Uh. deadly, huh?
Well Vegeta, i´ve a little request for you...
I have a request for you vegeta and it will not be an easy one.
It´s you, against me and Son Goku is the price. Here are the rules: first. no single word to goku.
second. if one of us, is together with goku, while challenge, the other one has to leave them alone for that time.
And now the hardest and most important rule: the loser has to give up son goku. forever.
So Vegeta. What do you think, do we have a deal?
chapter two
may the games begin
Goku: Chichi, i´m back.
Chichi: no way.
Goku: Did i scared you? Sorry.
Chichi: What? Erh...well, yes, no...ahahaha. umm...
HATSCHI!
Goku: Chichi, the curtain has just snoozed...
Chichi: no way, you´re babbling away silly. Didn´t ever heard that a curtain can snooze.
Curtain : Good afternoon Mr. Son. I hope, that you didn´t mind, that i borrow your lamp and you curtain, for a while?
Goku: Chichi... can it be, that you have an affaire with our lamp?
Chichi: no, no. It´s just an representative, who erroneous got the wrong address and
just as he wanted to show me the hydraulically new and improved version of the lamp, and then the
thing ate his clothes! Unbelievable, eh?
Goku: ...
Yes. Wait. i don´t know what an hydr...whatever is, but the lamp never ever ate my gi.
I know very well, what´s going on here, Chichi...
Chichi: S-H-I-T ...no way.
Goku: Bulma told me about the divorce, so don´t even try to get yourself out of this.
That is one of these guys, tydying up houses for zenis, naked.
Ha! And you thought that i would be totally brainshredded, huh?
If you need a help in the household, why didn´t you just told me?!
*points to the naked ass under the lamp*
...And with "that" you´ve an affaire...i can´t believe it.
Bulma will explain me, what this divorce thing is about,
and than you will get one, i promise!!!
Meanwhile , Capsule Corporation, Gravity Room:
Piccolo: *stares*
Piccolo: Hm. You´re training? Is that the plan you come up with, to win our bet?
Well, maybe people like swetty bodies, and maybe goku will, but i think you have to
think about something better than only this.
And to tell you before you can ask, i am only here in order to tell you, that i already have a better plan. a real plan.
And while you are still searching your mind, what i am going to do, i will go to Goku and win the bet.
See you later, vegeta. Ahahahaha.
Vegeta: So...A plan? A real plan, he?
Why on earth are you really here, Namekian?
Want to see, what i am going to do, because you´re the one without the "real" plan?
Chapter III Future Trunks joins the game
Mirai Trunks has never left the present, where he once had killed Freezer and his vather
to save earth and Son Goku. And that´s for a very good reason...
CHAPTER III FUTURE TRUNKS JOINS THE GAME
Somewhere, near the Mountain hills...
Uhw.That was good. I think, i am going to train now and after i´m done, i will
fly over to capsule corporation and talk to Bulma. But...
Vegeta will be there for sure...
Trunks: Haven´t you said, that you would train,
with Piccolo and my father? Don´t tell me you guys are already finished?
Goku: No. Vegeta joined us later, but...well you could say, we had a little erh...
"Discussion"?
Trunks: typical. -.-
But lucky me, now i have a little bit spare time with Goku and there´s no Dad and Piccolo around.
In the past month, especially Piccolo seems to be more interested in Son Goku, and vather...
I could swear, that he´s-
Hm?
Oh...
*sees gokus swipping tail*
*stares hypnotized*
Trunks: *dreams* If he only knows...
Goku: Are you listen to me?
Trunks: Huh?
Goku: I just asked, if you ´re in mood to train. Actually i wanted to fly to capsule corporation,
but i think i will do that later. So? Want to train?
Trunks: Pleasure.
MEANWHILE
WÄHRENDDESSEN
Naked Guy: Never thought, that your man is that strong and a kung fu fighter who´s won budokais.
impressive. actually, very impressive. and...kind of scary. well, umh... i think, i will play shoes now and go home.
What shall i say, Chichi? Greetings. Ehehe...
Goten, c´mon. If we want to eat at Mc Satans, we really should go now.
Goten: Burger? Trunks, you know i have to work in a few minutes and go to my job.
Trunks: Umh, oh yes i forgot.
Goten: Listen heart. I ´ll come back around ten o´clock?
Trunks: Fine, if you want to. we could watch a dvd or train a bit then.
Goten: Sounds good. I´ll bring the food.


The instant transmittion. I totally forgot. It´s almost nasty, that he´s used it.
But well. The day of the lavender horse hasn´t come yet. ...erh..yeah. Ehehe...*cough*
Nice. He can take a lot.
And now, ...
me!
TELL AMNESTY!
Goku: *thinks*
Trunks Ki...It´s not Super Saiyan two...it is...
weird.
Trunks: *thinks*
He transfomed into Super Saiyan two. As if I don´t know that he can blow me to the
next universe, if he wants to. But he doesn´t know yet, what I am capable of, now...
TBC...
Fortsetung folgt ...
Home